You've likely heard some horror stories when it comes to investment. Whether it's stock, shares, property or business, we have all had that one friend or colleague who lost it all on a bad buy; someone who didn't effectively manage the risk. As you lent your sympathetic ear, you may have started feeling a certain level of dread, considering your own current investments and how the same thing could happen to you too – you may even start to consider pulling out all together.
However, this is not the time for such anxiety. Investments are a risk, that is a fact, and that isn't going to change any time soon. But there are a number of ways to help mitigate the damage and get yourself back on track should you encounter such hurdles. Kevin Smee, the director of New Zealand insurance and risk management firm Solutions, lent us his expert opinion on the matter.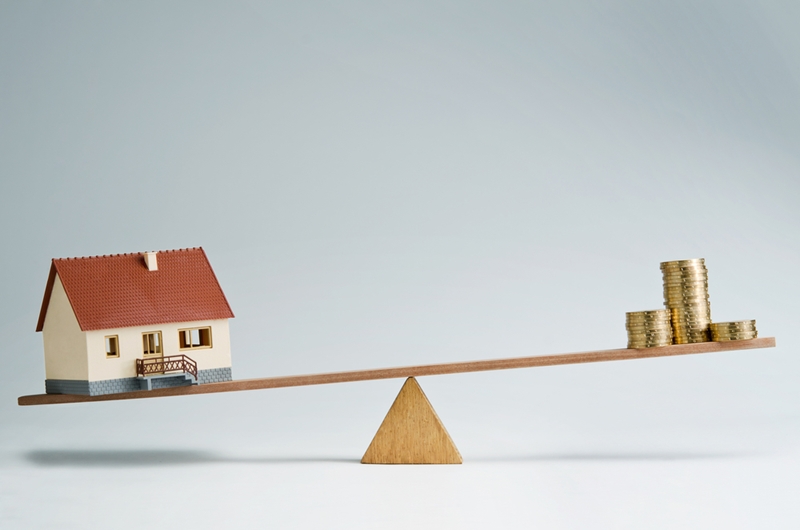 Defining and understanding risk
"50 per cent of Kiwis don't even have a will"
What is risk when it comes to your money? Kevin explains recognising where the danger zones with your portfolio lie is the first step.
"It's about understanding the things that could be devastating to us as a business or a family: What are the things we can survive, and what are the things that we can't survive?"
It sounds simple enough. A tenant breaking their lease could be a risk for a property investor, while a business partner dying could be potentially disastrous for entrepeneurs. You then consider these scenarios, and build legal and financial back-up plans and solutions should they occur, such as insurance or a ready-to-go exit strategy. However, a huge proportion of Kiwis don't even have the basics of risk management in place.
"50 per cent of Kiwis don't even have a will," explains Kevin. "78 per cent of business owners can't read their financials."
"Most people are not aware what their breaking point is on a monthly basis … they don't even know if they are making money"
Building a team
No man or woman is an island when it comes to investment. No matter how business-savvy you are, no matter how up-to-date with property trends, you will always require the assistance of professionals in your journey towards a comfortable retirement. However, Kevin explains that even Kiwis who have this team in place often don't give them the chance to really take your investments to the next level:
"Stop instructing lawyers and accountants in stuff that you're not good at, and actually ask them to step up. Have you discussed the set up with your accountant to make sure you are being tax efficient? Have you talked to your lawyer about whether the structure you are owning in is the best structure, i.e. a trust or an look-through company," he questions.
"Have you got the right legal documentation in place to support your key people? Have you got enough financial literacy about the way you borrow and the way that you invest? Do you need to use insurance, or not?"
Answering the questions
"We're assessing someone's needs all the time, and they change"
These are all questions that your financial planner, your accountant and your insurance provider should be involved in and can help you to answer. Every person is unique, and has unique wealth creation goals, so what works for one individual in one situation won't necessarily work for another. Financial professionals can help build a unique solution that takes your goals and current needs into account.
"We're assessing someone's needs all the time, and they change. From young married couples where debts are high, kids are young and you go down to one income, you've got to have a strategy. Middle-aged people where they are starting now to create a whole lot of equity, we'll look at things slightly differently." describes Kevin.
"This is where the financial planners come in. Once your kids have grown up and you've got some more disposable income, start putting some away into Kiwisaver or buying your second property."
Excellent advice from Solutions Director Kevin Smee. If you want to build risk management strategies or learn how to build wealth through residential property investment, make sure you get into contact with the teams at Goodlife Financial Advice and Solutions.
Here's to your financial independence!
Daniel Carney
Authorised Financial Adviser / Investment Property Expert
Contact us now!
0508 GOODLIFE
info@goodlifeadvice.co.nz