There's plenty you can do to help build your wealth. Savings, investments and expert financial advice are just some of the ways you can ensure that you have a secure and comfortable life.
But it isn't just you who is taking an interest in your financial future. Interest.co.nz published a series of tips provided by the New Zealand Bankers Association to help you meet your financial goals in 2016 – one of which was ensuring you do not respond to scammers.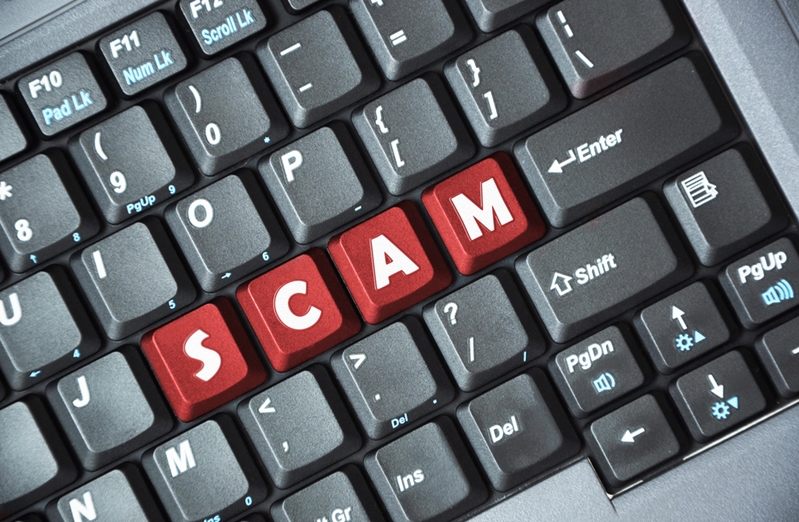 These people who would like nothing more than to get their hands on your hard-earned capital. With almost $4 million missing due to scams in 2012 according to Consumer Affairs, these criminals are making a great deal of money from the population of New Zealand.
They're clever, they're wily and they are utterly unscrupulous. Here are a few things to watch out for when something seems a little too good to be true:
Residential real estate investment
Be aware, even lawyers have been the subject of a successful scam!
Before you think that nobody would be daft enough to purchase real estate from a scammer, don't be fooled: everyone is a target. Even real estate agents have been victims of these clever schemes. The Law Society, in fact, put out a warning regarding two particularly prolific people called "Robert Chavez" and "Darren Stephen" – fake names.
These two would purportedly offer to be interested in purchasing a property from a seller, using real details of the property as well as convincing-but-false identity documents. They would, in fact, be only interested in getting as much money as they could out of anybody who bought into their lie.
Be aware, even real estate lawyers have been the subject of a successful scam!
Superannuation unlocking
You will be offered a secret way to unlock your superannuation early, but be aware that there is only one way to do this legally – by being in dire hardship. Scammers will take advantage of this legal exception to convince you to make up a story about extreme financial problems in order to get this money early and release the money into their accounts. They then disappear entirely, and you are left with having committed a potentially criminal act.
If you are concerned about your retirement, ensure that you are investing adequately into your KiwiSaver and other investments to help you retire comfortably and avoid the temptation to buy into this criminal scheme. Don't let scammers take advantage of your retirement fund.
Portfolio diversification
In reality they were selling nothing but hot air and false promises.
Sometimes you will get calls from persons unknown offering you huge and fast returns in some sort of vague investment opportunity, whether it is shares, stocks, property or some other form of investment. These are known as 'cold-calling' scammers, and they can be extremely persuasive and knowledgeable.
One such incident reported by stuff.co.nz on January 11 resulted in hundreds of thousands of dollars being taken from uninformed investors. These scammers were 'selling' shares in China and Hong Kong, offering huge returns on investment, but in reality they were selling nothing but hot air and false promises. If you are keen to diversify your investment portfolio, consider investigating an active fund manager instead.
Protecting yourself
According to Consumer Affairs, the best way to protect yourself from scammers is to use a Registered or Authorised Financial Adviser. One such adviser is Goodlife Financial Advice.
Other advice also included using the Consumer Affairs database of known scams to check their legitimacy, being very cautious when being offered shares by someone who called you out-of-the-blue and remembering that you really can say no. If it's too good to be true, it probably is!
Many people fall for these schemes because they are concerned about their finances – make yourself confident and secure in your money through us, and you won't be susceptible to these shady criminals.
Here's to your financial independence!
Daniel Carney
Authorised Financial Adviser / Investment Property Expert
Contact us now!
0508 GOODLIFE
info@goodlifeadvice.co.nz