Asbestos is a word that can strike fear in the hearts of many of us. For decades, the seemingly innocuous mineral played an integral part in the construction of houses, building and sheds across New Zealand, largely due to its relative cheapness, strength, flexibility and fire-resistant qualities.
Before we knew better, the mineral, which is made up of many small fibres, was being used in in buildings everywhere – hospital roofs, school halls, office blocks and in countless New Zealand homes. Only during the latter half of the 20th century did we realise that asbestos is hugely dangerous, and today it's directly responsible for the deaths of 170 New Zealanders each year, according to Worksafe NZ.
A lingering problem
The real trouble with asbestos is that it's not actually dangerous until it's disturbed and becomes airborne. It lodges itself in the lungs with the potential to cause all manner of serious illnesses, including an aggressive cancer called mesothelioma. Because of asbestos' widespread use across New Zealand in the 20th century (importing the substance into the country was banned in 1984) many tons of the stuff lies undiscovered in houses and apartment blocks the length and breadth of the country.
Many tons of the stuff lies undiscovered in houses and apartment blocks the length and breadth of the country.
The Ministry of Business, Innovation & Employment state that asbestos is most likely to be discovered in buildings constructed before the mid-1980s, so if you have an investment property that fits this bill, it's well worth your time having it checked out before you buy. This way, you can arrange to have it cleared before your first tenants move in, creating a safe environment for them. Even so, should it be discovered and disturbed whilst your investment property is in operation, you'll need to take immediate action. Let's take a look at the possibilities you may have to deal with.
Where will asbestos be found?
One of the most significant problems with asbestos is the fact that because it was so widely used for such a long period of time, across all facets of building work, it's nigh-on impossible to to be able to tell if the substance lingers in a home simply by looking at it. However, there are still parts of a house where it is more likely to show up than others.
Do not attempt to check the property for asbestos contamination yourself – you should always call in a trained professional. He or she will know precisely where to look, from the lagging on hot water pipes, insulation in the loft, in the roof, or in chimney flues.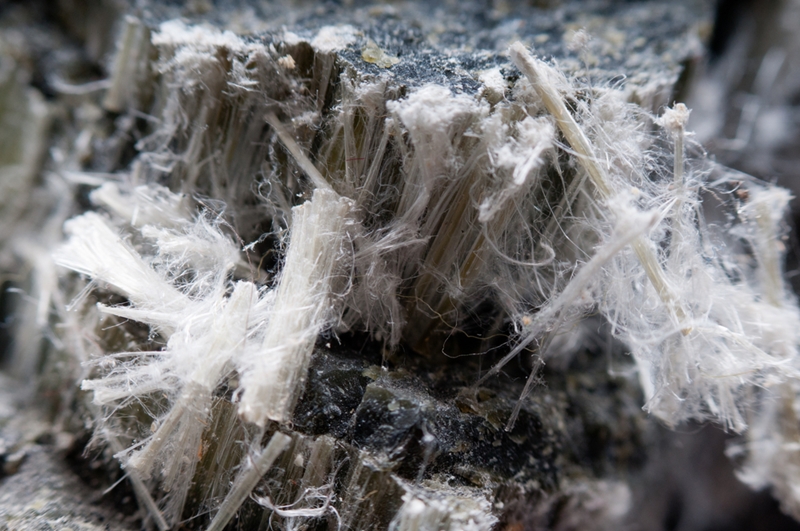 If potential asbestos is found, the home will be sealed off and and a sample will be sent to a laboratory for testing. Should the substance be happened upon by chance – by your tenants, perhaps – it's of paramount importance that neither you nor they try to remove it or break it up. Left undisturbed, asbestos is far easier to deal with than if it has been released into the air, so leave well alone and call the experts in. You'll also need to come up with a plan with your tenants regarding temporary rehousing.
Landlord tax breaks for asbestos removal
Though having asbestos removed from your investment property will need to be paid for, it's possible that you can claim back on this expense via tax. You'll need the necessary documentation stating why it needs to be removed, and a licensed asbestos assessor will be able to provide you with this. However, you'll only be able to claim for the removal process if the asbestos is deemed to pose a health risk, so be sure to have you property assessed beforehand.
Here's to your financial independence!
Daniel Carney
Authorised Financial Adviser / Investment Property Expert
Contact us now!
0508 GOODLIFE
info@goodlifeadvice.co.nz