Tauranga is forecasted to have one of the fastest growing populations among New Zealand's cities until 2043. In fact, it's expected to grow by a solid 1.2 per cent annually, according to Statistics New Zealand. When compared to the forecast for Auckland's growth of 1.3 per cent per year, this is an impressive number indeed.
Tauranga is forecasted to have one of the fastest growing populations among New Zealand's cities.
As an investor it's essential to watch out for such movements, as generally where there's a growing population, there will be growing demand for property. If you're considering investing in property, then let the trusted advisors at Goodlife, help to make sure your purchase is a success.
To that end, let's have a closer look at Tauranga to discover how investing here could prove even more lucrative than doing so in Auckland.
Tauranga: Growth, affordability and solid rental yields
During the year ending August 2016 QV data reveals that Tauranga's average home value increased by a staggering 28.5 per cent – that's nearly double the increase that Auckland has seen over the same period of time.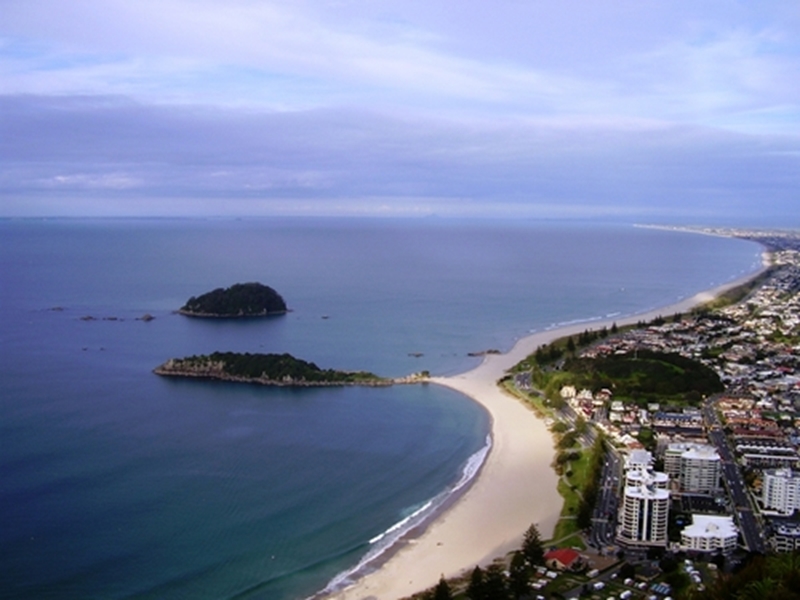 This value rose from $493,054, to $633,638 – a number that will be considered affordable by most, considering the current landscape of the Kiwi property market. Plus these increases place Tauranga amongst the fastest growing regions in New Zealand, and considering its forecasted population growth it's unlikely that they will slow significantly in the near future.
While capital gains are the end-goal for most kiwi investors at the moment, it's interesting to note that Tauranga residential property shows solid rental yields as well. QV data shows yields average at roughly 4.3 per cent in Tauranga Central, and rents increase by an average of 8.8 per cent per year.
These statistics show that Tauranga strikes a rare and much-desired balance between capital gains and solid rental yields – one which is increasingly difficult to find in Auckland.
Auckland values have crossed the one million mark
Rental yields average at roughly 4.3 per cent in Tauranga Central.
The most recent data from CoreLogic shows that the inevitable has finally occurred – the average value of a house in Auckland now exceeds $1 million. You're forgiven for thinking that this is an absurd number!
With such a high entry point, and uncertainty in the market, Auckland may be scaring investors away and contributing to Tauranga's skyrocketing prices.
There are very few signs of Auckland's price growth slowing, as again the city recorded value increases nearing 16 per cent, for the year ending August 2016. It's commonly assumed that our biggest city is where the most lucrative opportunities for investment lie, but the new figures on the city's average home value and rising values elsewhere suggest otherwise.
Regardless of Tauranga's promise, investment still comes with inherent risks. Goodlife Financial Advisors have recently been seeing a lot of success with residential property investment in the area, and can help guide you to the right property, while minimising your risk, and staying within the budget.
Tauranga may be New Zealand's most relaxing location
Tauranga may just be one of New Zealand's most laid-back and relaxing beach-side towns. Perhaps it's the balmy weather which always seems a degree or two warmer than Auckland's, or maybe the fact that your nearby a beach no matter where you are in the town.
Buying property in the area doesn't only offer solid financial returns. It's also a brilliant excuse to leave the city and spend more time 'checking on your investment' and experiencing the slower pace of Tauranga's beach side lifestyle.
Here's to your financial independence!
Daniel Carney
Authorised Financial Adviser / Investment Property Expert